Swiss Watch Repair: Ensuring Precision and Accuracy with Ken Ross Jewellers
07 September 2023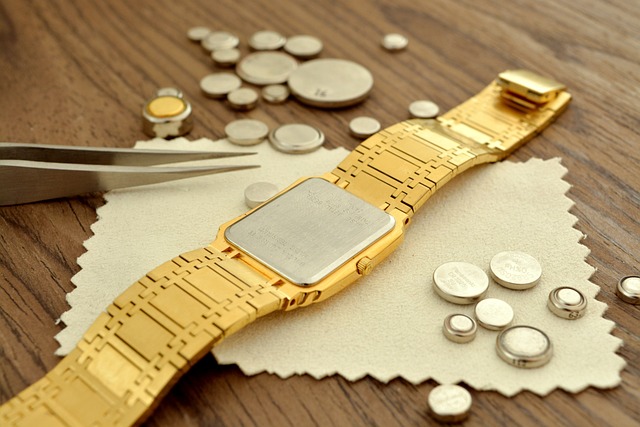 Trust Ken Ross Jewellers for Swiss watch repair services in Melbourne, ensuring precision and accuracy. Call us now at (03) 9885 1833 for expert service!
When it comes to Swiss watch repair, Auckland residents trust the expertise and dedication of Ken Ross Jewellers. Swiss watches are renowned worldwide for their exceptional craftsmanship, precision, and elegance. These timepieces are not only a symbol of luxury but also a valuable investment. Regular maintenance and repair are essential to ensure their longevity and optimal performance. With the meticulous attention to detail and extensive knowledge of our experts at Ken Ross Jewellers, we can provide the highest quality repairs to keep your cherished Swiss watches running smoothly.
Expertise in Swiss Watch Repair
Swiss watches are known for their intricate mechanisms and delicate components, requiring specialised expertise for repair and maintenance. At Ken Ross Jewellers, we understand the unique requirements of Swiss watch repair. Our skilled watchmakers have undergone extensive training and possess in-depth knowledge of various Swiss watch brands and models. From Rolex and Omega to Tag Heuer and Patek Philippe, we have the expertise to handle a wide range of Swiss watches with precision and care. Whether it's a mechanical or quartz movement, a chronograph or a perpetual calendar, our experienced team is equipped to diagnose and repair any issue your Swiss watch may encounter.
Meticulous Attention to Detail
When it comes to Swiss watch repair, every detail matters. At Ken Ross Jewellers, we pride ourselves on our meticulous attention to detail. Our watchmakers meticulously inspect each component of your timepiece, identifying potential issues and ensuring everything functions flawlessly. From cleaning and oiling the movement to replacing worn-out parts, we take the utmost care in restoring your Swiss watch to its optimal performance. With state-of-the-art tools and a commitment to excellence, we deliver repairs that meet the highest standards of quality and precision.
Preserving the Value of Your Swiss Timepiece
Swiss watches are not only luxury accessories but also valuable investments. Proper maintenance and timely repairs are essential for preserving their value. At Ken Ross Jewellers, we understand the significance of your Swiss timepiece and the sentiment it holds. Our expert watchmakers handle each repair with the utmost professionalism and respect, ensuring your watch is returned to you in pristine condition. With our Swiss watch repair services, you can trust that your timepiece will not only function flawlessly but also retain its value for years to come.
When it comes to Swiss watch repair in Auckland, Ken Ross Jewellers is the name you can trust. With our expertise in handling a wide range of Swiss watch brands and models, meticulous attention to detail, and commitment to preserving the value of your timepiece, we provide exceptional repair services. Don't let your prized Swiss watch lose its precision and accuracy. Reach out to Ken Ross Jewellers today to schedule your Swiss watch repair and ensure that your timepiece continues to shine for generations to come.
Optimized by: Netwizard SEO