Best Watch Repair Near Me: Look for Ken Ross Jewellers in Melbourne
20 November 2023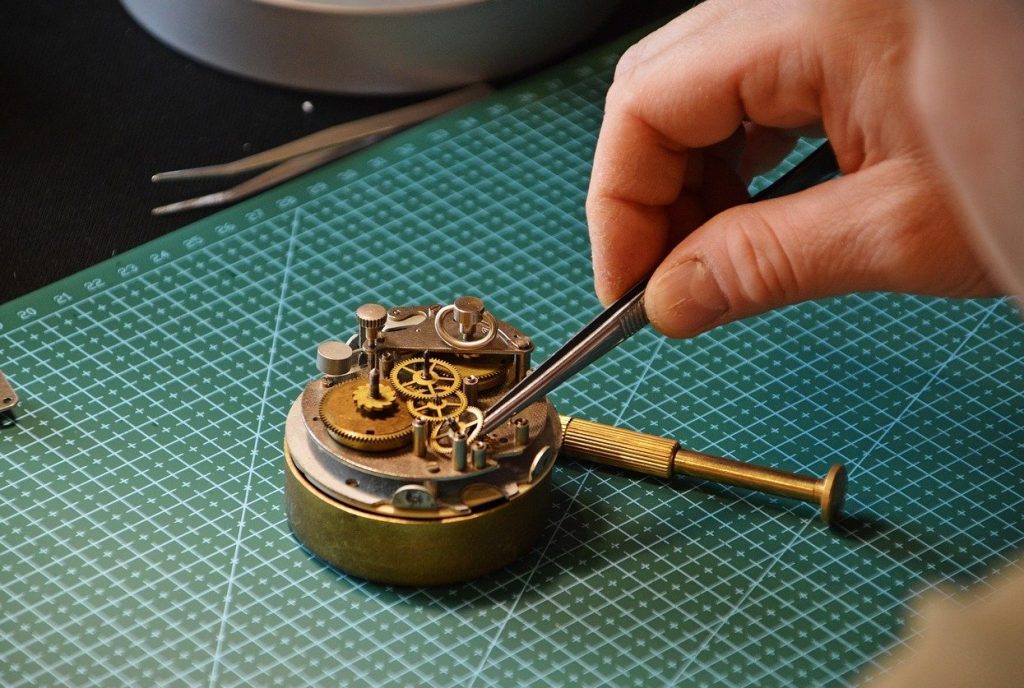 Searching "best watch repair near me" will lead you to Ken Ross Jewellers, the trusted watch repair service provider in Melbourne. Call (03) 9885 1833 now!
When finding the best watch repair services in Melbourne, look no further than Ken Ross Jewellers. With a legacy of excellence spanning over six decades, we have established ourselves as the go-to destination for watch enthusiasts seeking expert repairs, maintenance, and restoration services. Here's why Ken Ross Jewellers is your top choice for watch repair in Melbourne:
Expert Watch Repair Services
At Ken Ross Jewellers, we understand that your timepiece is not just a tool but a treasured possession. Our team of highly skilled watchmakers and technicians possesses a wealth of experience and knowledge in repairing and servicing a wide range of watch brands and models. From luxury Swiss timepieces to vintage heirlooms, we handle each watch with utmost care and precision.
State-of-the-Art Watch Workshop
Our dedication to quality and craftsmanship is evident in our state-of-the-art watch workshop equipped with the latest tools and technology. We have invested in cutting-edge equipment to ensure that your watch receives the highest standard of care. Whether your watch needs a routine service, a complex repair, or a complete restoration, our workshop is equipped to handle it with expertise.
Genuine Parts and Materials
We understand the importance of using genuine parts and materials for watch repair. Ken Ross Jewellers has established strong relationships with authorised dealers and manufacturers, ensuring that we have access to authentic watch parts and components. This commitment to authenticity ensures that your watch is restored to its original specifications.
Comprehensive Watch Services
Our watch repair services encompass a wide range of needs, including battery replacement, band adjustments, crystal replacement, movement repairs, and complete overhauls. We also specialise in water-resistant testing and pressure sealing for dive watches. Whatever the issue with your watch, you can trust Ken Ross Jewellers to provide a comprehensive solution.
Watch Restoration and Refurbishment
Ken Ross Jewellers offers restoration and refurbishment services for vintage and heirloom watches to bring your timepiece back to its former glory. Our expert craftsmen meticulously restore and refurbish each watch, ensuring that it retains its character and value. Whether it's a family heirloom or a vintage collectible, we treat each watch restoration project with the utmost care and respect.
When finding the best watch repair services in Melbourne, Ken Ross Jewellers stands out as the premier choice. With our commitment to excellence, state-of-the-art workshop, use of genuine parts, comprehensive services, and convenient location, we are dedicated to providing you with the highest quality watch repair and restoration services. Trust us with your treasured timepieces, and experience the Ken Ross Jewellers difference. Reach out to us today to schedule your watch repair or servicing appointment.
Optimized by: Netwizard SEO